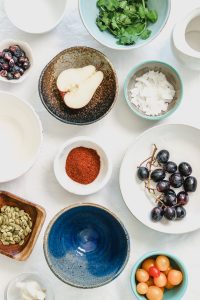 F
or travelers forever searching to incorporate sustainable practices into their lives, the where and how of their food and drink sourcing is just as important as the enchanting locale in which their meals are served.
Here we've sourced nine gastronomical experiences that offer locally sourced products made on-site or exclusively created for select hotels across Europe, the Middle East and Africa.
Hotel-Grown Herbs and Veggies in the United Arab Emirates
Situated in the heart of the vast Al Wadi Desert, The Ritz-Carlton Ras Al Khaimah, Al Wadi Desert offers ultra-luxe villas adorned with indigenous Bedouin-style furnishings, a private pool, lounge area and spectacular nature views.
Marriott Bonvoy Traveler Read Full Article